Your DAC is receiving the purest and most error-free USB signal, thanks to its proprietary error correction and reclocking technology.
CONNECT YOUR MUSIC IN ONE APP

RIVO lets you stream from your favorite music services such as Spotify, Tidal and Qobuz.

One-on-one support to help with everything from set-up to troubleshooting. Always available for you!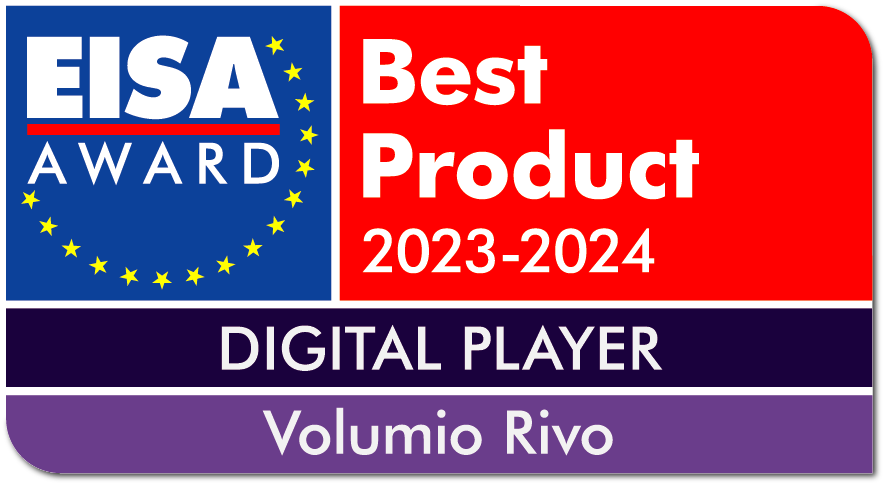 EISA AWARD BEST DIGITAL PLAYER 2023-2024
"It's an impressive marriage of well-crafted hardware and the proven Volumio software.
Allowing you to stream your own music library, play files from USB storage, and browse its myriad streaming options."
"Rivo is extremely intuitive, logical and ergonomic. It includes a ton of extensions, functions, options, streaming capabilities, etc. In terms of the delivered signal, it is characterized by high purity, accuracy and neutrality. Full tonal harmony."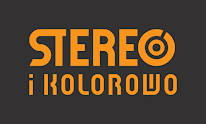 "The technical solutions found on board RIVO are designed to bring the listening experience to the highest level"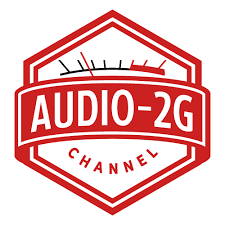 MAXIMUM COMPATIBILITY FOR YOUR STREAMING NEEDS
RIVO means STREAM in Italian and in fact this is the essence of the machine. It streams music to your DAC. Nothing more, nothing less. But it does it very, very well.
If you have a DAC you like or an integrated amplifier/pre amplifier with a DAC built-in, RIVO is optimized to stream the music all high-resolution formats to them, all with its authentic details.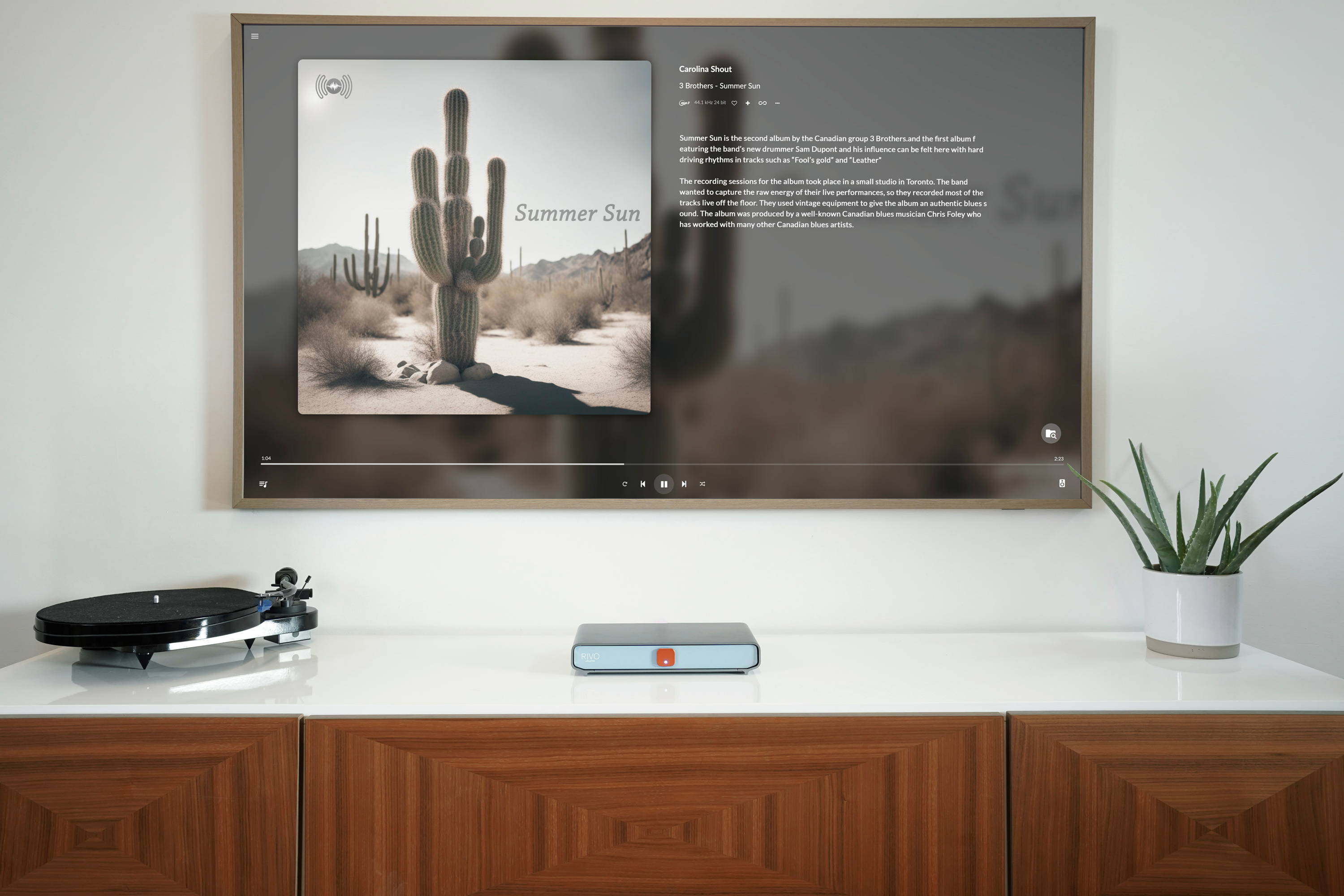 ENJOY MUSIC FROM YOUR FAVORITE SOURCES
Rivo lets you stream from your favorite music services
Bring your content from local or network-attached drives and play internet radio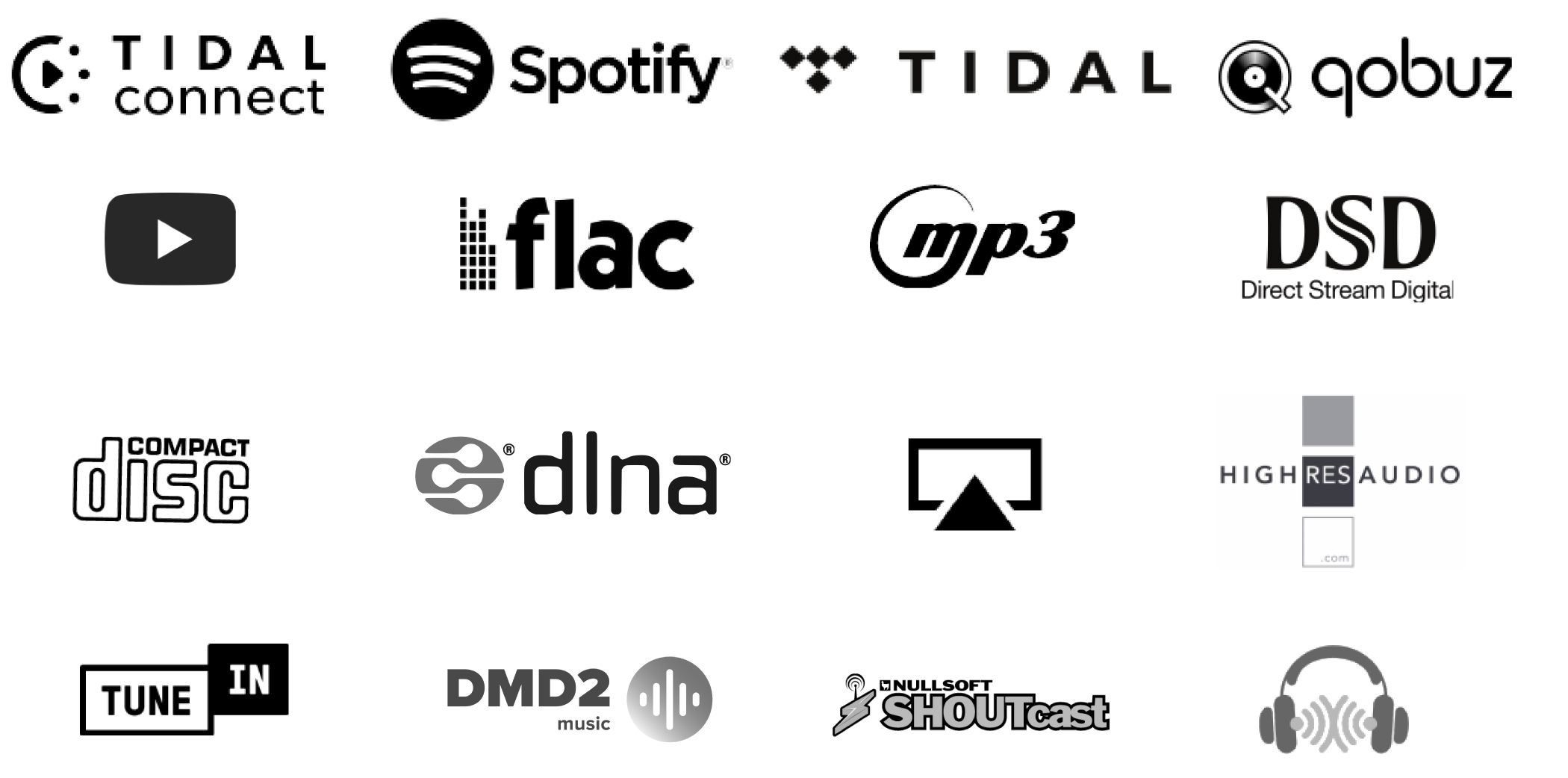 POWERED TO MAKE A DIFFERENCE
Power supply is separated for each section, with one dedicated to the internal clock that has its own stabilizer.
Before powering the circuits, a filtering section has been provided, based on a chain of inductors and electrolytic capacitors with ad-hoc developed cells.
All integral parts of RIVO have, as a result, high performance and stability on their own, which together creates a completely noise-reducing and reliable device.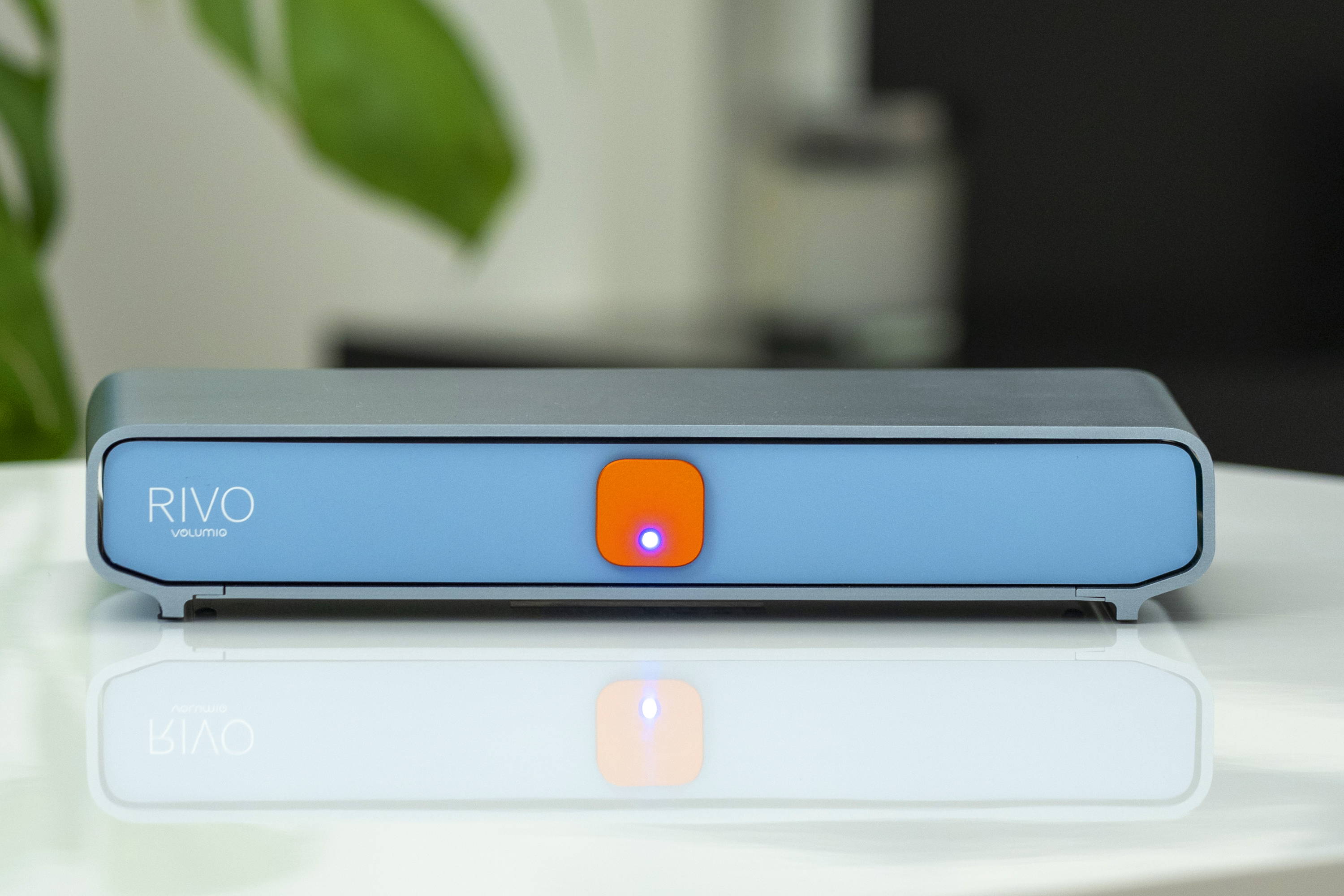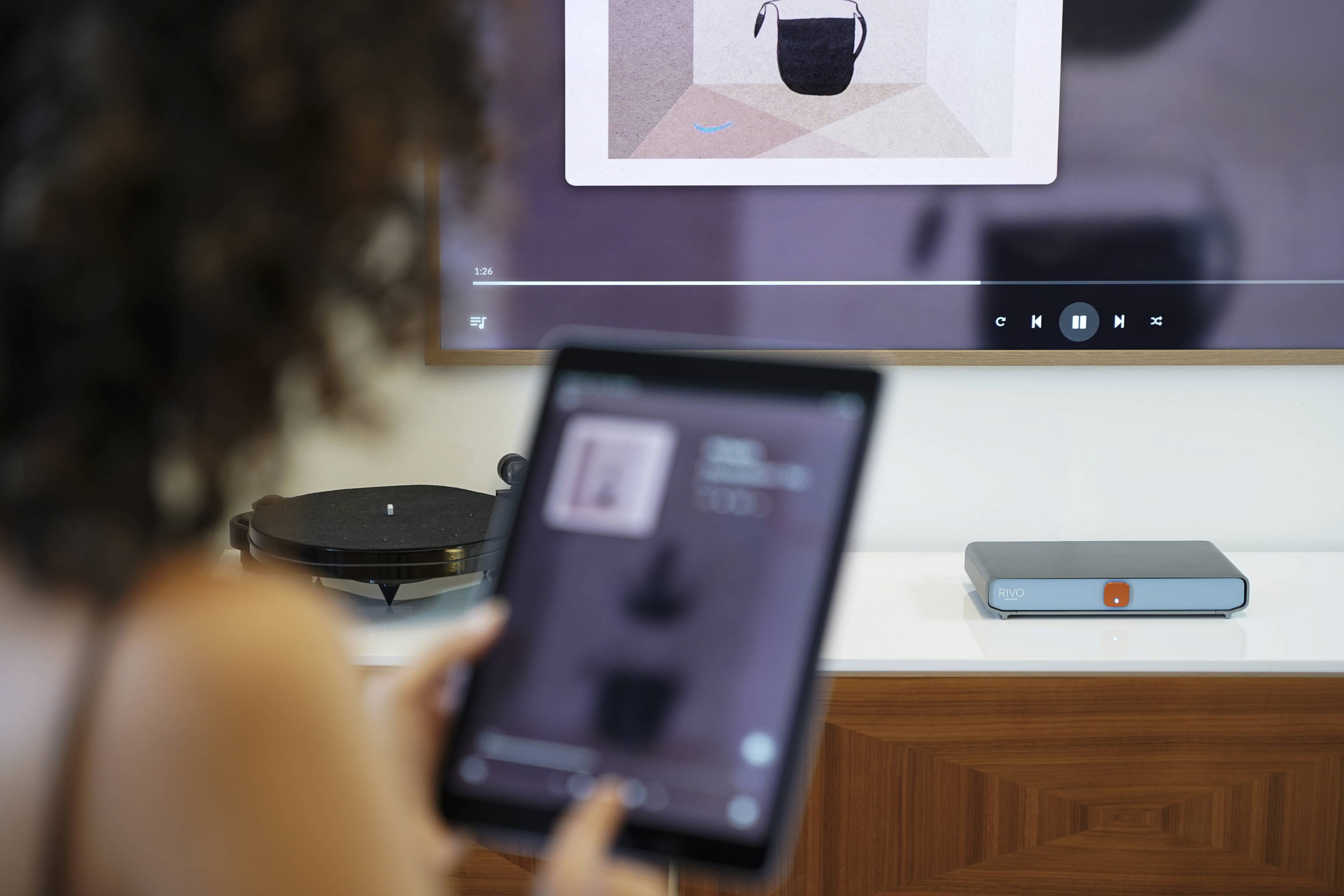 EASY SETUP
Getting started just takes a couple of minutes with the Volumio official iOS and Android apps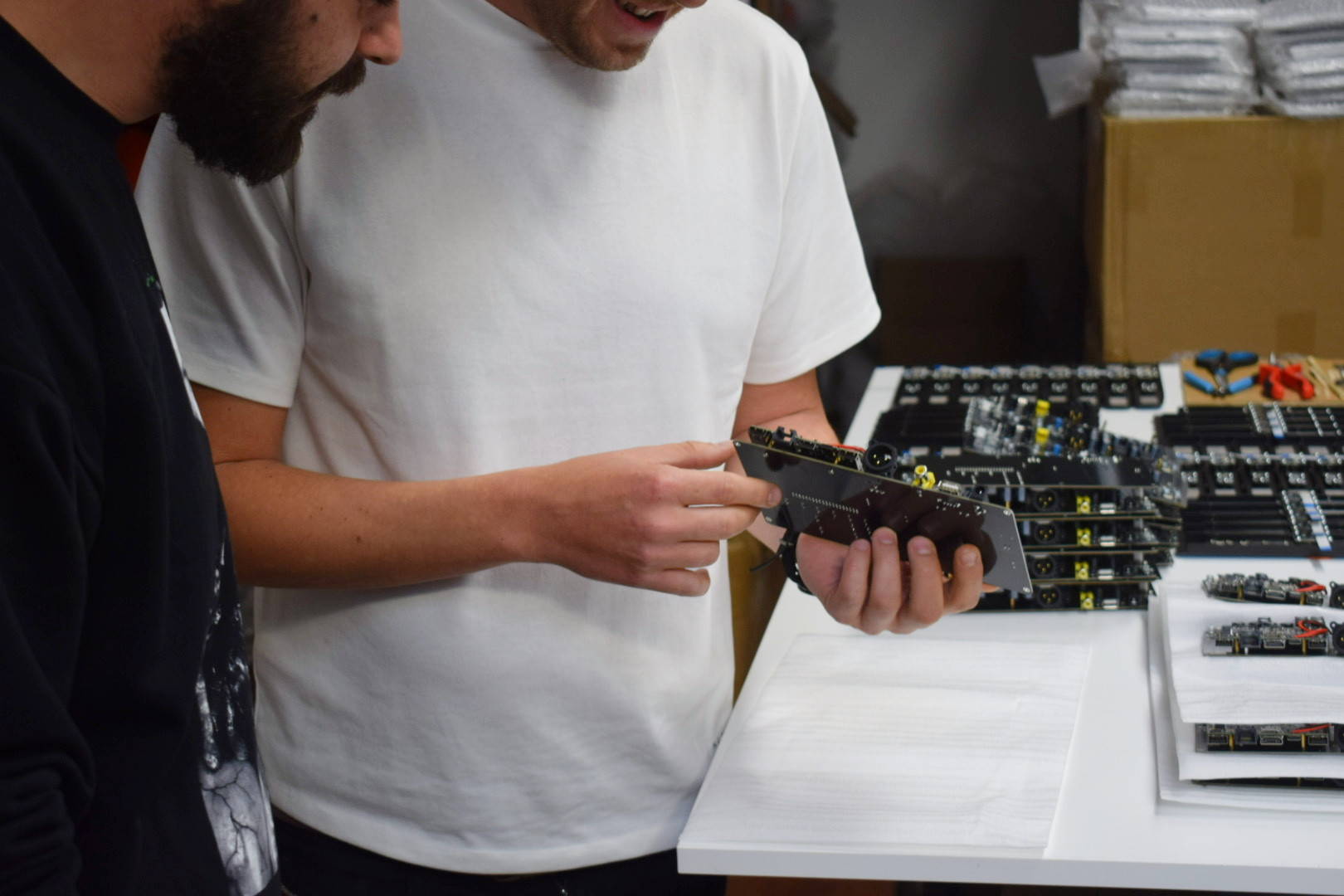 MADE IN ITALY
All Volumio products are proudly designed and assembled in Florence Italy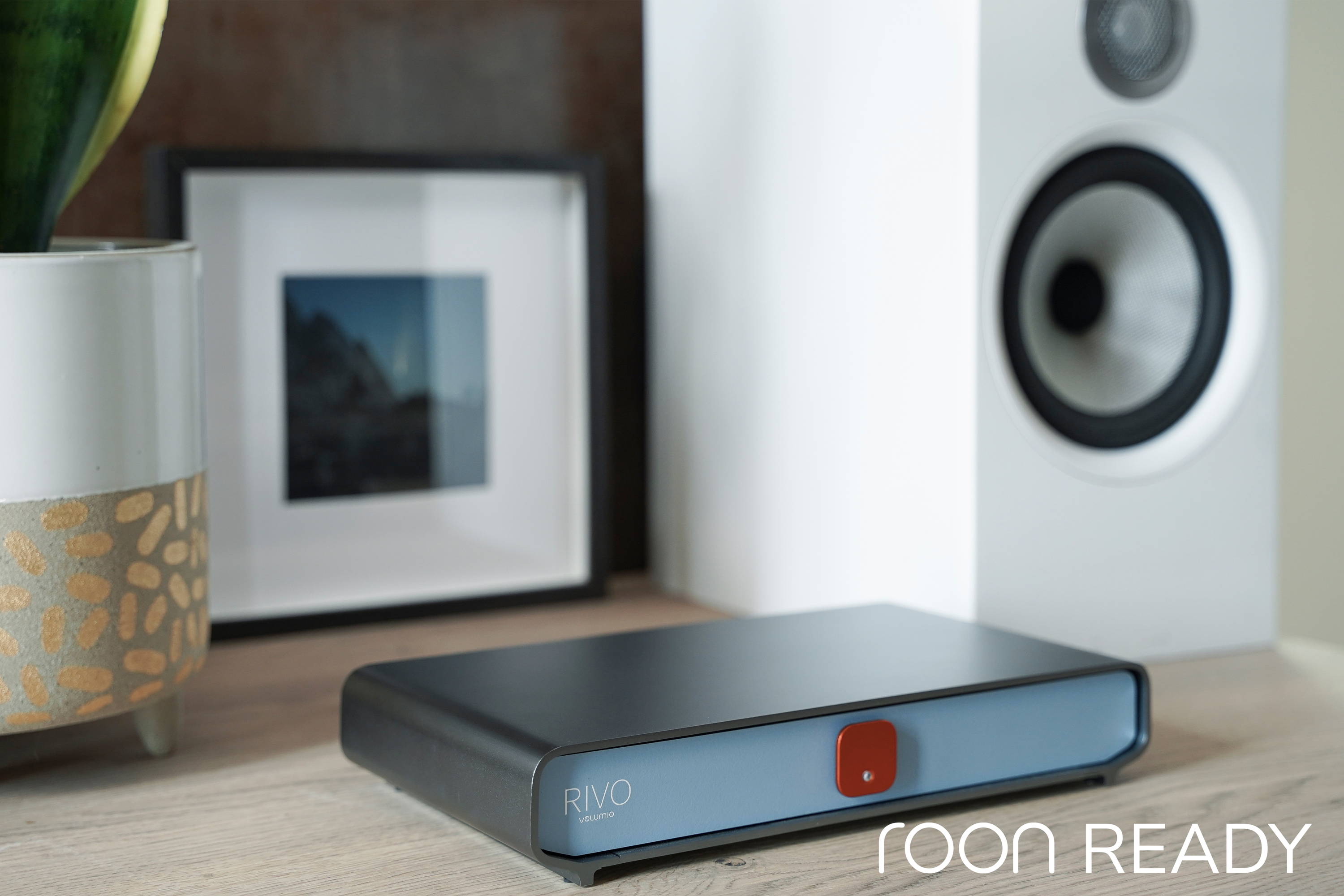 ROON READY
All Volumio products are Roon Ready certified by Roon Labs. allowing seamless integration with Roon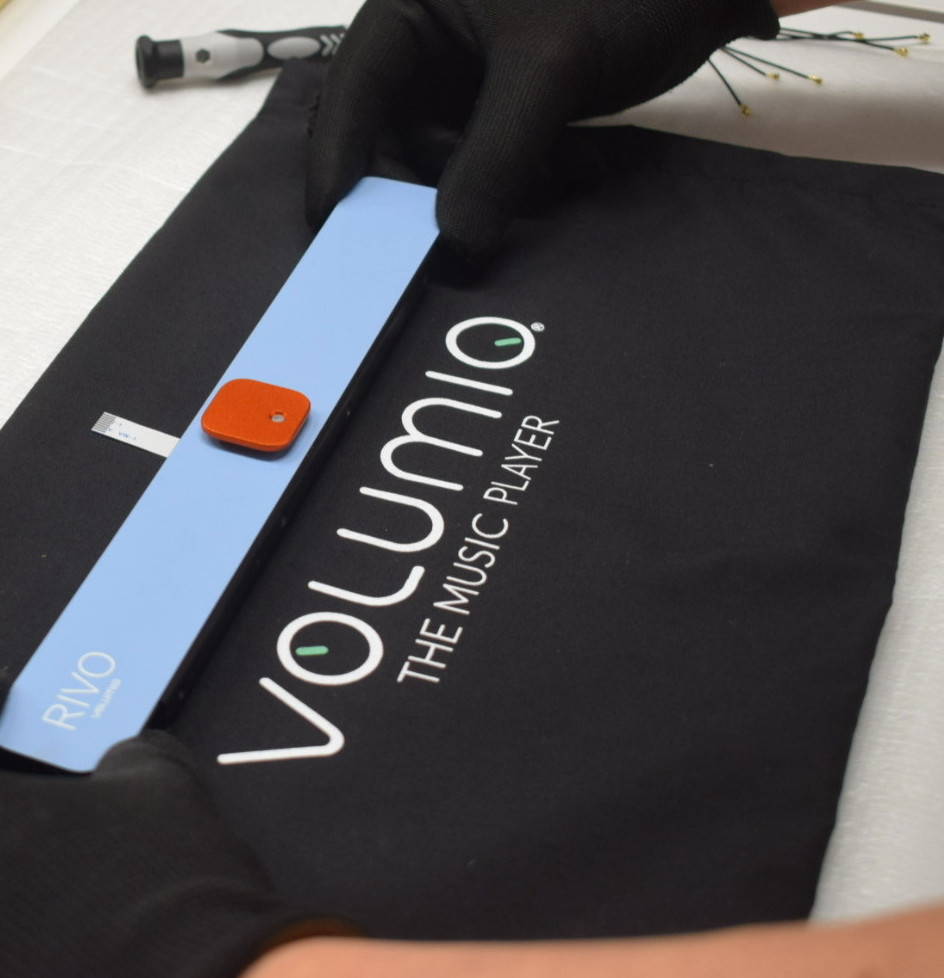 Simplicity on the architecture of RIVO, by building a digital signal path as clean as possible.
Filtering and isolation have been meticulously designed by employing multiple 1:1 OFC copper grain-oriented transformers, which guarantee the galvanic isolation of the digital outputs (SPDIF and AES/EBU).
This means the digital signal path will arrive in your DAC without any filtering, any changes. You are certain your music will be the clearest and most natural.
MULTIPLE CONNECTIVITY OPTIONS TO EXPLORE
S/PDIF and AES-EBU outputs with Galvanic isolation and power filtering + USB Digital outputs with power filtering and a dedicated clock.

On board, the Rivo is the latest version of Volumio – Volumio AI- that incorporates Supersearch an AI-powered search function that is meant to optimize your music discovery.
Volumio OS comes with a Multi-room capability that creates an integrated environment with other Volumio stations in your home.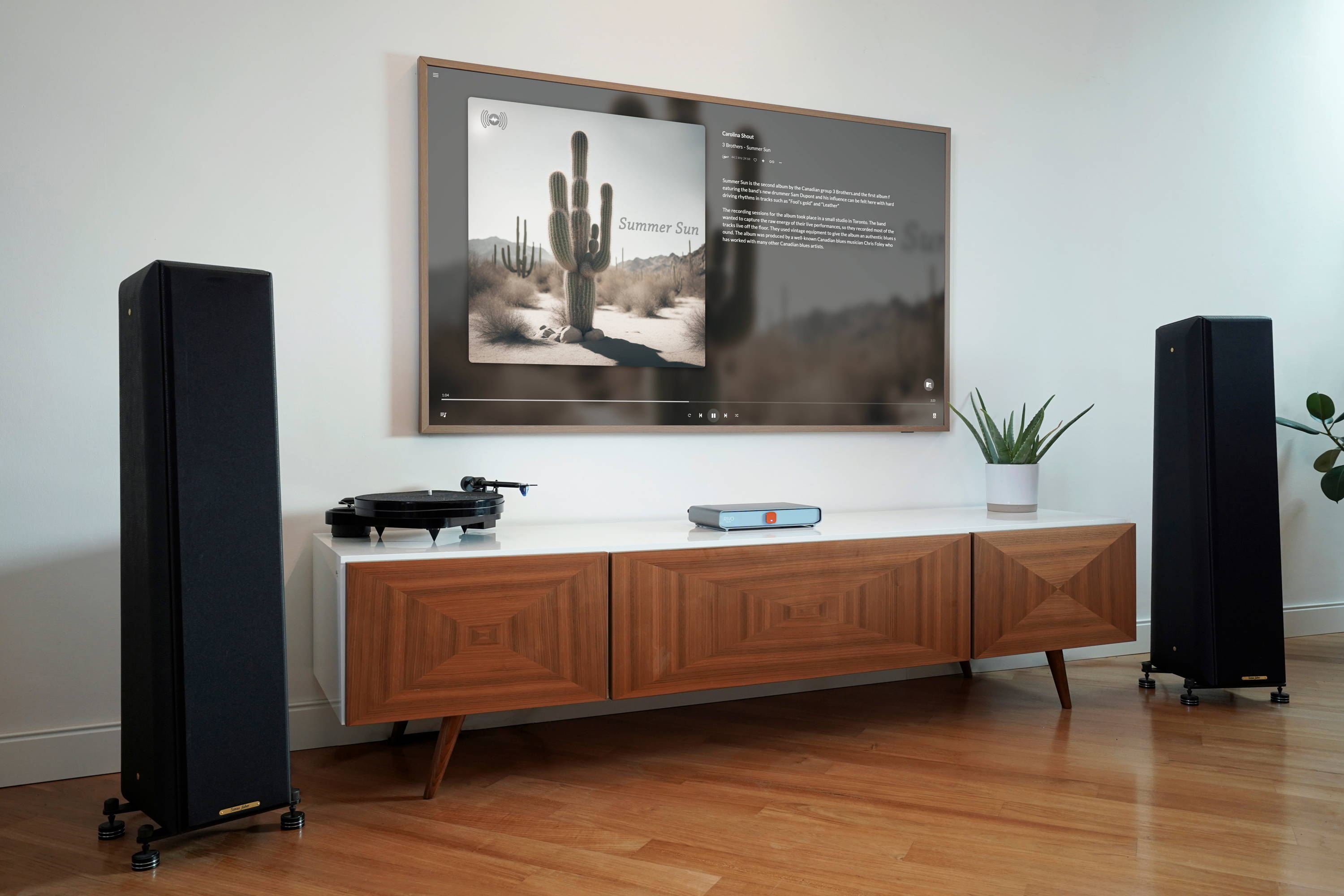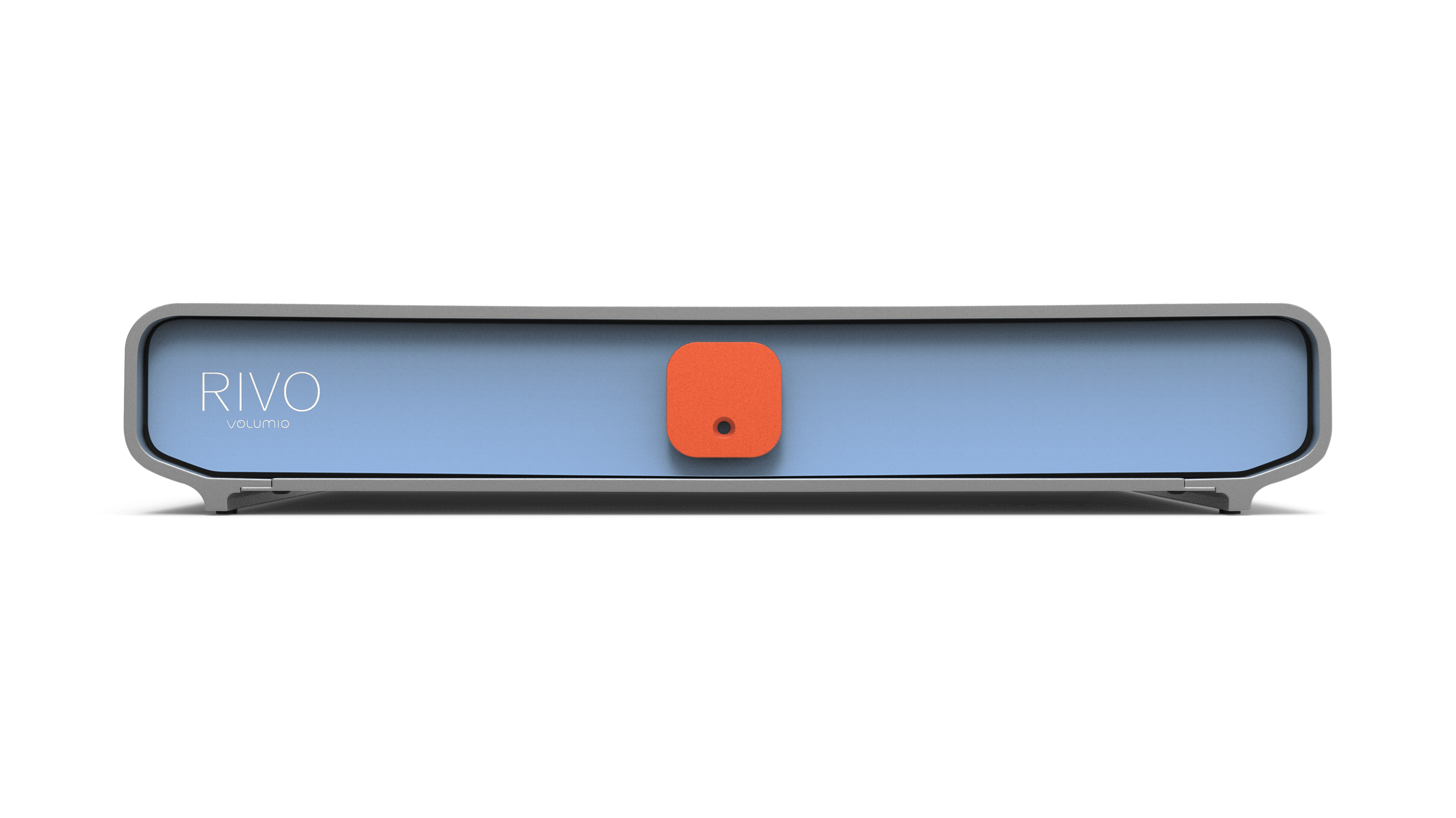 INCLUDED IN THE BOX
Volumio Rivo

User Manual

5V, 3A Power Supply
USB DAC Port
USB Audio Output up to PCM 768 kHz 32 bit and DSD256 (USB DAC required)
S/PDIF
High Quality Coaxial SPDIF Audio Output, up to PCM 192 kHz 24 bit
AES/EBU
High Quality AES/EBU Audio Output, up to PCM 192 kHz 24 bit |
USB DAC Port
1x USB 2.0
USB
1x USB3.0, 1x USB 2.0
LAN
Gigabit 10/100/1000M
Wireless
Wi-Fi 802.11a/b/g/n/ac, 2X2 MIMO with RSDB
Bluetooth
5.0
Supported Formats
DSD, WAV, FLAC, Alac, Aac, Vorbis, Cue, Mp3 and others
UPNP DLNA
Renderer with Open Home support
Supported Services
Airplay via Shairport Sync, Spotify & Spotify Connect, TIDAL & TIDAL Connect, QOBUZ
Available Plugins
Youtube, Squeezelite, Radio Paradise, Podcasts, Pandora, Fusion DSP, Roon Bridge, Soundcloud, Mixcloud
CPU
Amlogic S905D3, Quad Core 1.9 GHz
RAM
2 GB DDR4
Internal Storage
16 GB EMMCz
Power Supply
5V, 3A
Designer
Design Narratives Ltd.
Weight
2.25 kg
Dimensions
27x15x5 cm

Downlod Volumio Rivo User Manual Below: